MODERN
EXPLORATION
A passion to discover new worlds and experiences.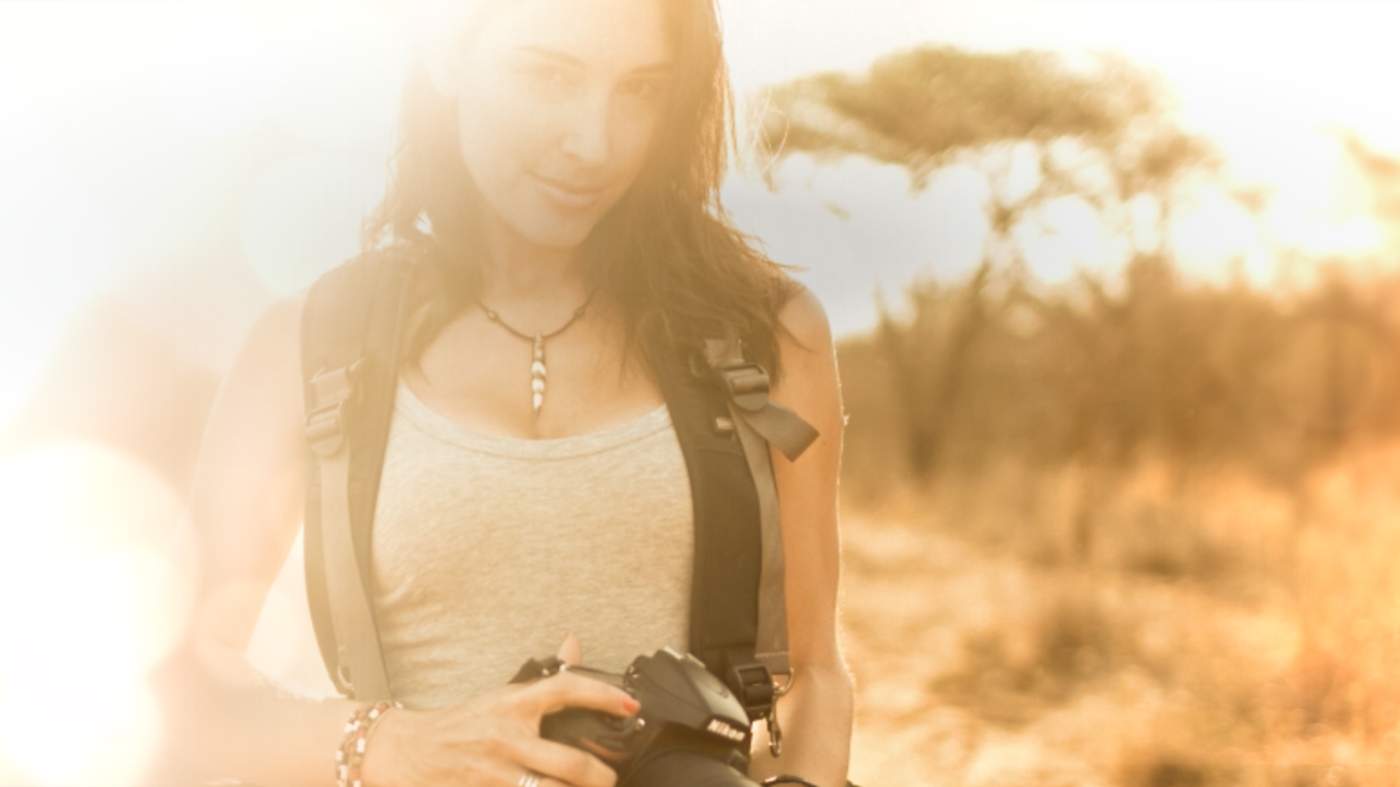 Shannon Wild on Wildlife Photography
The wildlife photographer, videographer, and social-media influencer risks life and limb to capture the secret lives of wild animals.
Shannon Wild (real name: Shannon Benson) leads a life many people wish they had the audacity to pursue. She makes her living in the wild (hence the pseudonym), exploring the animal kingdom as a modern-day adventurer to take photos and videos of iguanas, elephants, lemurs, lions, and many other species. When Robb Report Studio caught up with Wild, she had just returned from assignment in Botswana and was leaving the next morning for Kenya's Maasai Mara National Reserve—both a far cry from how her career began.
"I was a graphic designer and art director for almost 9 years," says Wild, who was born and raised in Queensland, Australia. And although she always had a keen interest in animals—keeping various pets (mostly reptiles), volunteering for wildlife rescue agencies, and even publishing a book on Australian reptiles—she never planned to make a career for herself in the African bush, where she does most of her work. (She also photographs wildlife in Indonesia and the Arctic, among other locations.)
"I'm the kind of person who is self-taught in pretty much everything," she says. "I was photographing reptiles for myself and quickly realized that I enjoyed photography a lot more than graphic design, so I started a pet-photography business in Australia. I did that for about 7 years, but once I'm passionate about something, I throw myself in 150 percent—which is why I eventually sold everything I owned and moved to Africa."
Wild's Instagram feed (@shannon__wild), which has more than 122,000 followers, catalogs the progression of her work from somewhat typical travel and food shots some 6 years ago to her more recent images that provide a close-up, even daring view of wildlife worthy of National Geographic—one of her clients. She also takes assignments from African safari lodges and conservation agencies like WildAid and the World Wildlife Fund. According to Wild, regardless of who the client is, putting in the time and the work is crucial.
"As wildlife photographers and filmmakers, we will spend hours, days, weeks, months trying to maybe capture a certain behavior, something really unique, or a special moment. When you spend a lot of time with one species, you learn their behavior and start to pick up on certain cues and characteristics.
"For example, I have this particular photo of a lioness, and she's very possessive over this really disgusting buffalo carcass. I have a bunch of photos of her munching on it, but the one that stands out is when somebody on our vehicle accidentally bumped their equipment, which caused the lioness to look right at us and grab the carcass like she was saying, 'This is mine and there's no way you're getting it.' That's the picture where she's really looking at you. For me, getting eye contact is when I feel closest to the animals."
Shannon Wild on Getting Close to Her Subjects
To Wild, the personalities and emotions of wild animals, which are things she tries to explore in her work, are some of the planet's lesser-known frontiers. She always seeks to convey something human in her subjects that the audience can relate to or they would never have the opportunity to see. Of her subjects, Wild struggles to choose her favorite.
"As a group, reptiles were my first love, and I love big cats and rhinos—but elephants have to be my favorite. They're so charismatic and curious and amazing to observe in the wild. They exhibit a real range of emotion and behaviors that you can actually see quite easily with simple observation."
In several of Wild's photos, it is clear how close she gets to the animals while shooting: well within stampede range of elephants or charging distance of rhinos. That intimate proximity can be an important part of capturing the animals' personalities, but getting too close can be detrimental—like the time she was mauled by a cheetah.
"It was at a sanctuary that breeds cheetahs, because they're highly endangered," Wild recalls, "and I was there to photograph the cheetah doing a run. She was walking behind me with one of her handlers and right when I knelt down to show someone the low angle I wanted to shoot from, she just took her opportunity as wild animals are designed to do. She pinned me down before I knew what was happening. She grabbed my arm and did a full-force bite, because she thought she had me by the throat. She'd gone for a kill."
That was Wild's closest and most threatening encounter to date, which is surprising considering that she has been doing this for more than 13 years. She says she is so involved now that it's impossible to remove herself from it. A big part of that involvement has become creating awareness through the images she captures.
"There are so many species on the brink of extinction, and poaching is such a huge issue, especially here in Africa. But we're in a reality right now where we can share that with people almost instantly and keep the viewer engaged by sending a message to get them passionate about it. I really hope that my passion is what's translating through the images."
Follow Shannon Wild's adventures on her website, Instagram, and YouTube.
* Robb Report staff editors were not involved in the creation of this content.
Ulysse Nardin
Both unassuming and eye-catching, the Executive Skeleton Tourbillon embodies modern horological design with a hollowed-out movement, ultralightweight case, and emboldened attributes. The timepiece is highly technical and eminently sophisticated, made for the wearer who simultaneously evokes curiosity and commands attention.
VANCOUVER
ISLAND
ADVENTURES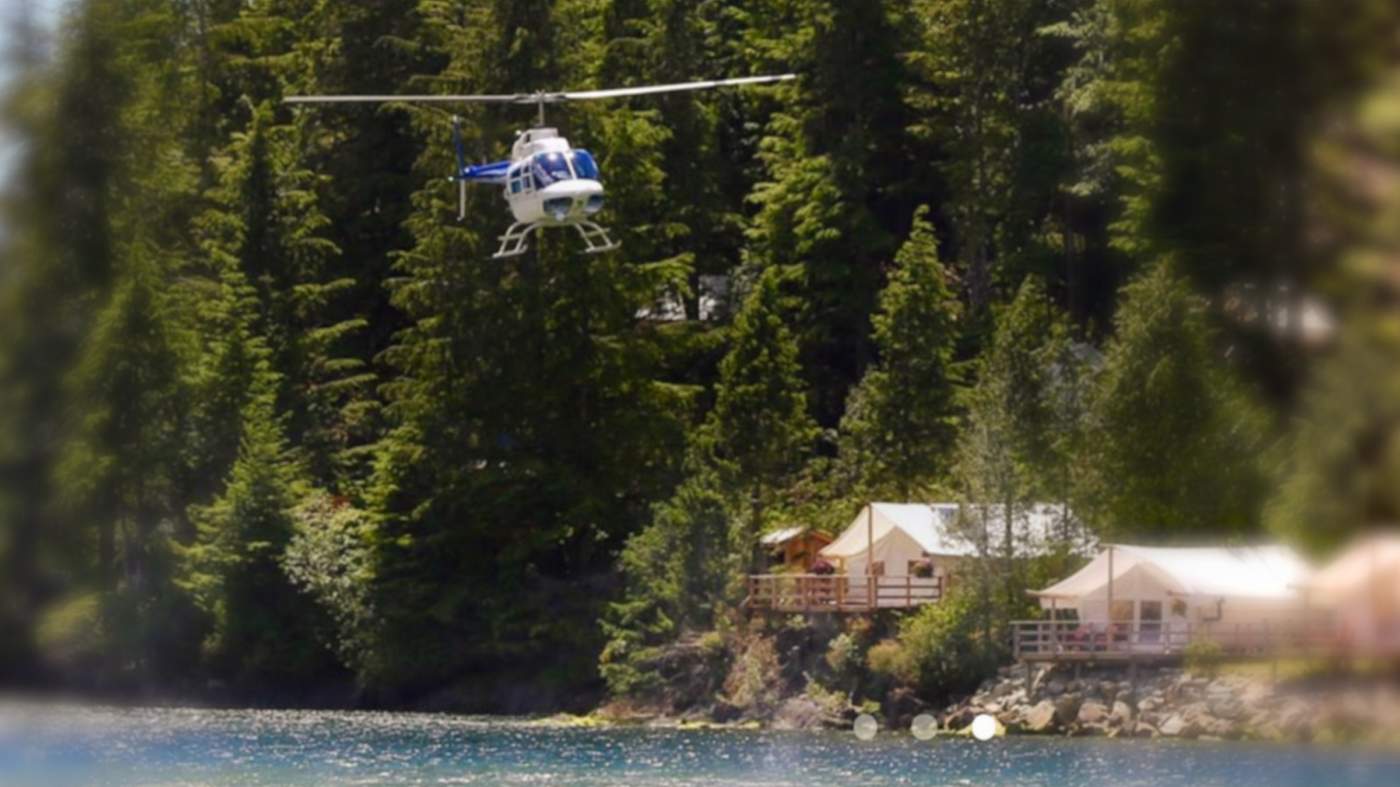 Island Adventures at the Edge of the World
The diverse ecosystem of Vancouver Island, along the west coast of British Columbia, Canada, makes it an ideal destination for travelers seeking exploration. Its wildlife is more arboreal than that explored by Shannon Wild during her photography adventures, and the rain forests, lakes, rivers, and mountains (not to mention the Pacific Ocean location) make it highly conducive to summer adventure activities. Two of the best-appointed jumping-off points in the area are Clayoquot Wilderness Resort on the island's west coast and Nimmo Bay Wilderness Resort on the shore of mainland British Columbia near the island. Both resorts provide world-class accommodations and services, as well as a plethora of summer wilderness-adventure programs.
Located within the UNESCO-designated Clayoquot Sound Biosphere Reserve, the eco-safari-style Clayoquot Wilderness Resort provides direct access to extraordinary biodiversity. Its many activities for exploring the area include hiking, river and ocean kayaking, and stand-up paddleboarding, as well as bear- and whale-watching excursions. The resort's Bell Jet Ranger helicopters make the island's 4,500-foot Urus Mountain available for camping, hiking, picnicking, and fly-fishing. Other sport activities include surfing, mountain biking, rock climbing, and archery. Clayoquot features 25 tented waterfront, rain-forest, and hillside accommodations. Though the lodgings are more akin to rooms at a luxury resort than to camping tents—with king-size beds, en suite bathrooms, heated floors, and private outdoor showers—they nonetheless grant immersion in the surroundings.
Clayoquot Wilderness Resort rates start at about $4,060 per person ($5,400 Canadian) for an all-inclusive 3-night stay.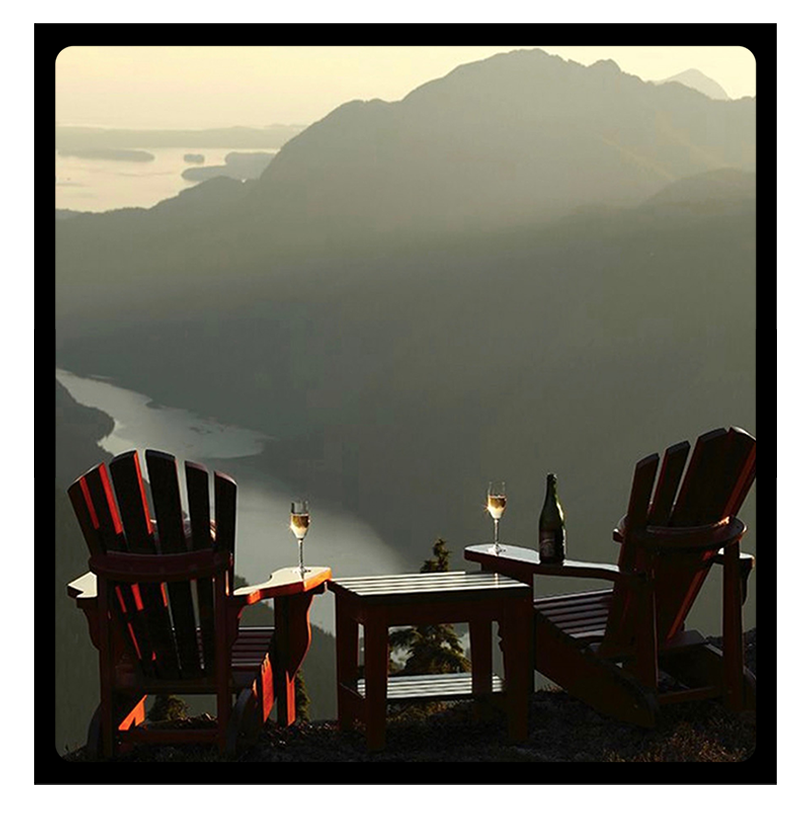 At Nimmo Bay Wilderness Resort, guests stay in just nine two-bedroom wood cabins, situated streamside, along the coast, or in the rain forest and each offering vistas of the surrounding wilderness. From its location in the Great Bear Rainforest, the resort is considered one of the world's best fly-fishing lodges, with walking or helicopter access to 50,000 square miles of terrain, including more than 50 isolated rivers and streams. From July to October, guests can fish wild coho, chinook, pink, and steelhead salmon, as well as various species of trout. Other diversions include rain-forest hikes, tours of 10,000-year-old glaciers, and bear and whale watching, as well as numerous summer-sports activities—not to mention personalized travel packages.
Nimmo Bay Wilderness Resort rates start at about $1,900 per person per night.
* Robb Report staff editors were not involved in the creation of this content.
Ulysse Nardin
The Marine Tourbillon Grand Feu is as much an accessory of exceptional refinement as an instrument of maritime utility. The Swiss watchmaker achieves this duality by pairing a handsome enamel dial—forged using the Grand Feu kiln-firing process—with low-friction silicon components and a supremely accurate flying tourbillon. The timepiece is a modern iteration of Ulysse Nardin's iconic marine deck chronometers dating back to its founding in 1846.
SOUTH PACIFIC
YACHT CHARTERS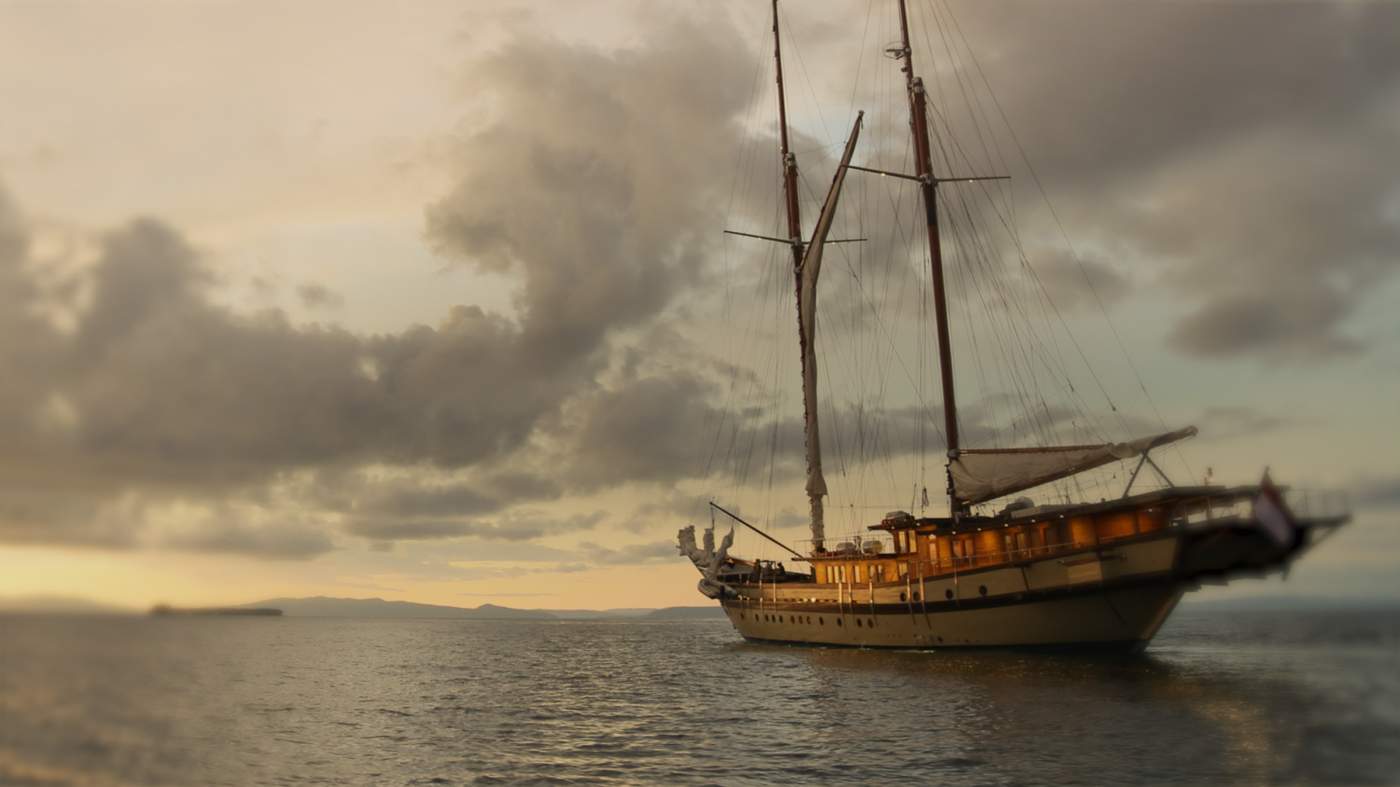 Exploring Southeast Asia in Comfort and Style
One of Shannon Wild's most frequent photography destinations is Indonesia, where she is traveling in June to film Komodo dragons, the largest lizards on earth. Indonesia and Southeast Asia more broadly make for stunning yachting destinations that are less travelled than the Mediterranean and Caribbean.
Of the limited number of superyachts available for charter in the area during summer months, the motor yacht Big Fish and sailing yacht Lamima are among the finest, with performance and amenities that make them especially conducive to exploration.
Built by the New Zealand shipyard McMullen & Wing in 2010, Big Fish was one of the industry's most talked-about yachts during its first year at sea, during which it circumnavigated the globe, visiting Antarctica, the Amazon, and the South Pacific.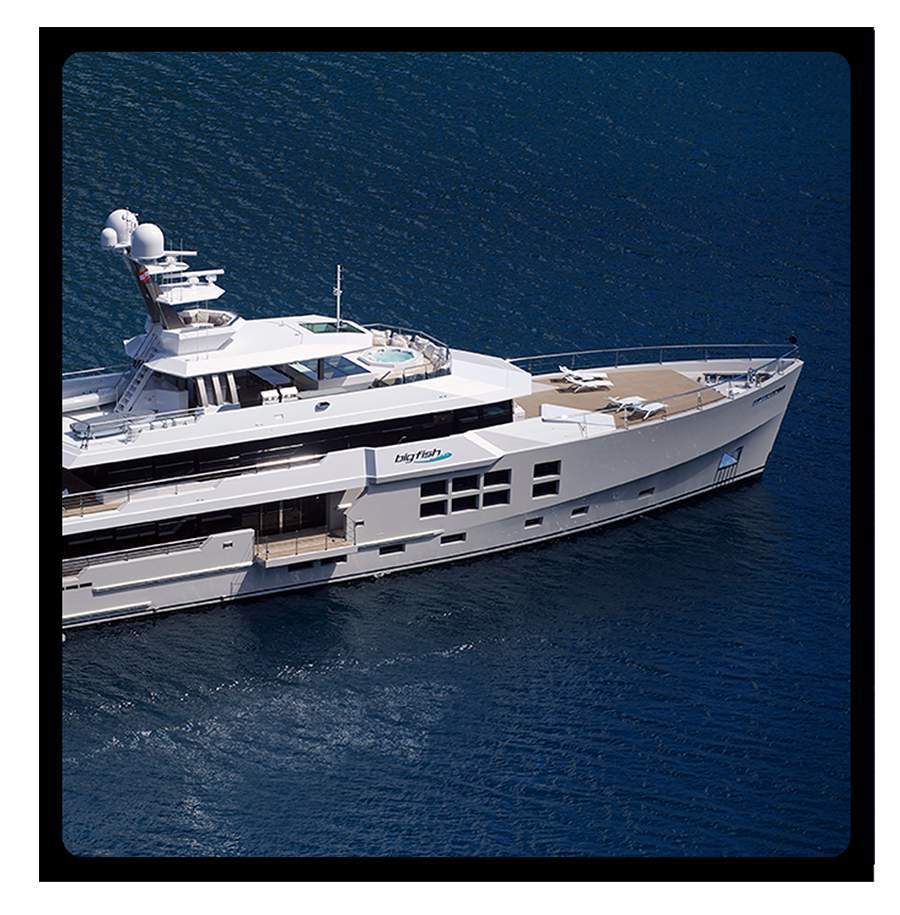 The 148-foot yacht, which has an incredible range—more than 5,000 nautical miles, with the ability to remain at sea for extended periods—was built for long-range travel while keeping as many as 10 guests in comfort on par with that of a five-star hotel. Interior highlights include a 22-foot-tall, three-story video wall and floor-to-ceiling windows through which to view the South Pacific's stunning island scenery. Even greater vistas can be had from the yacht's comfortable crow's-nest observation pod.
The yacht counts diving and fishing experts among its 10-person crew, and it charters with an array of toys, tenders, and adventure equipment for exploring the South Pacific, including French Polynesia and Fiji.
Big Fish is available for charter this summer through Y.CO, for a weekly base rate of $245,000.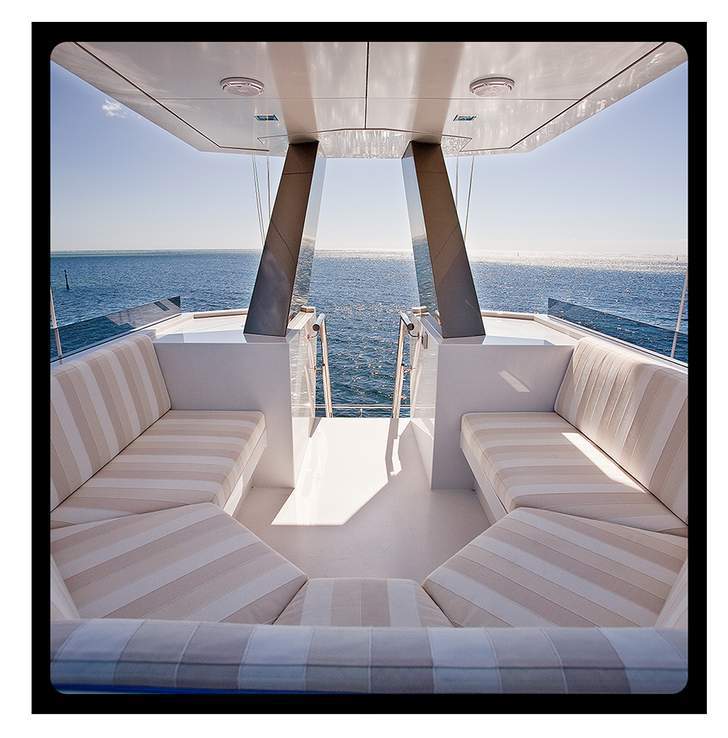 Ulysse Nardin
Timing is everything, especially for competitive sailors. For its new Regatta chronograph, Ulysse Nardin partnered with the Swedish Artemis Racing team, a contender for the 35th America's Cup. The watch's defining feature is its bidirectional sweeping countdown timer, which counts down to the start and then seamlessly begins timing the race. The wristwatch recalls Ulysse Nardin's nautical roots with a classic design that is well suited to wear on and off the water.
Classic Sailing Yacht, Modern Comforts
The sailing yacht Lamima provides an entirely different but no less adventurous experience of Southeast Asia. Launched in 2014, the 214-foot wooden vessel was designed in the style of classic Indonesian two-masted phinisi boats, which were traditionally used for interisland cargo transport. Lamima combines that iconic aesthetic with contemporary superyacht comforts and amenities.
The yacht's seven-cabin interior sleeps as many as 14 guests. The design gives it the feeling of a modern Southeast Asian luxury resort, with an abundance of dark woods and a soft color palette, as well as artwork, furniture, and decor inspired by the region. The deck areas offer abundant space for alfresco dining and relaxation, and the yacht charters with spa and massage therapists; however, its toys, tenders, and experienced crew invite exploration of the islands.
The yacht features an onboard PADI-certified dive center, and among the 19-person crew are two certified dive instructors to help guests explore the incredible marine wildlife of the South Pacific. Also on the crew is an experienced tour guide, who can lead guests through the surrounding island landscapes and on expeditions of local destinations.
Lamima is available for charter this summer through Camper & Nicholsons, for a weekly base rate of $125,000.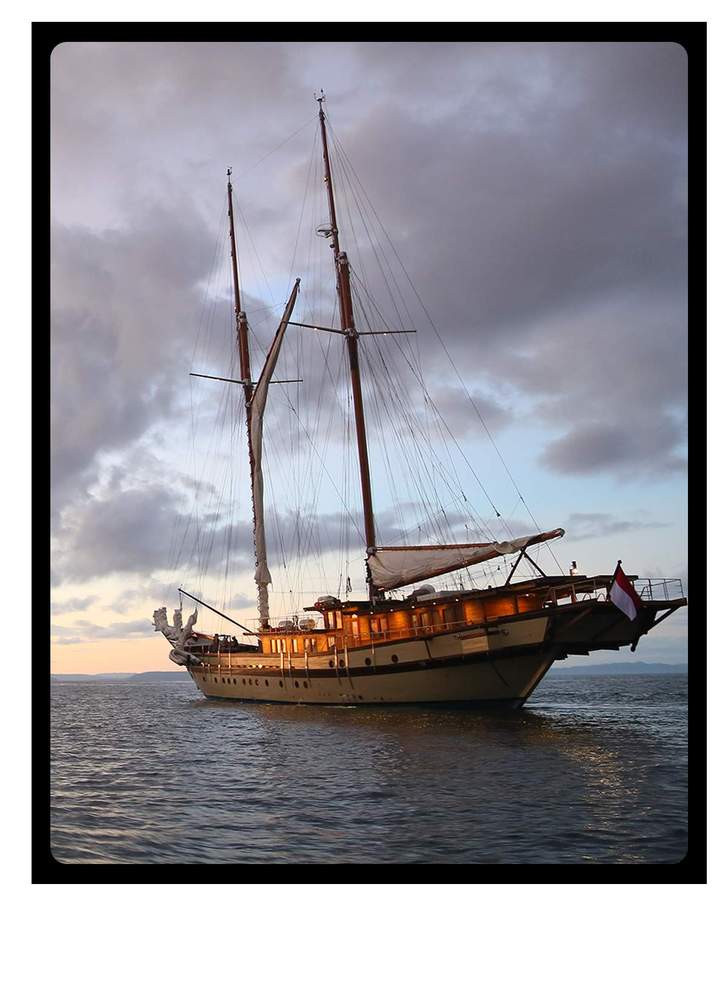 * Robb Report staff editors were not involved in the creation of this content.